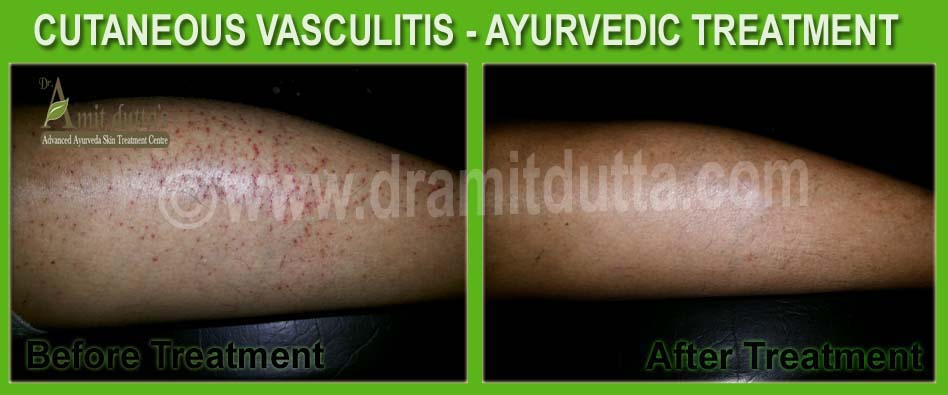 Vascular Skin Diseases Conditions
OVERVIEW ON VASCULAR  SKIN  DISEASE

Vascular diseases includes any condition that affects your circulatory system, such as peripheral artery disease. This ranges from diseases of the arteries , veins and the lymph vessels to blood disorders that affect the circulation. When it affects the skin it is called Vascular Skin Disease .

The infantile hemangiomas and drug therapy , vasculitis with new vasculitis syndrome , yellow nail syndrome and localized lymphatic malformations. Benign cutaneous vascular lesions may be a sign of severe internal diseases. In many cases multidisciplinary treatment is important.

The Conditions which affects the blood vessels are

Angiomas in adults              Angioma serpiginosum         Angiosarcoma         
Ataxia- telangiectasia Buerger disease                 Capillaritis , pigmented purpura , Schamberg disease                 Capillary vascular malformations
Cherry angiomas                Chilblains                          Cholestrol emboli
Cutis marmorata                Cutaneous vasculitis            Erythema elevatum diutinum
Erythromelagia                  Essential telangiectasia        Flushing
Glomus tumours                 Hereditary haemorrhagic telangiectasia
Infantile haemangioma        Kaposi sarcoma         Lipodermatosclerosis
Livedo reticularis                LUMBER Syndrome    Lymphangiectasia
Lymphatic malformation     Lymphedema           Martorell or Hypersenstive leg ulcer
Menopause                        Nodular vasculitis      PELVIS Syndrome
PHACE Syndrome               Poikiloderma of civatte        Purpura
Polyarthertis nodusa           Pyogenic granuloma            Rosacea
Spider angiomas                Steroid rosacea        Superficial thrombophlebitis
Telangiectasia macularis eruptiva perstans           Urticarial vasculitis
Vascular malformations associated with steal phenmenon
Venous lakes                     Venus malformations          Vasculitis
AYURVEDIC TREATMENT FOR VASCULAR SKIN DISEASES
Find out the underlying cause if there is any infection treat it or if it is drug induced stop immediately the medication.
Rest and elevated the affected limb.
Protect fragile skin from injury.
Ayurvedic oral medicines are very effective in all types of Cutaneous Vasculitis.
Herbal oils and herbal creams are very helpful in this condition.
If it is related with immune system disorders then Panchakarma Detoxification is very necessary.