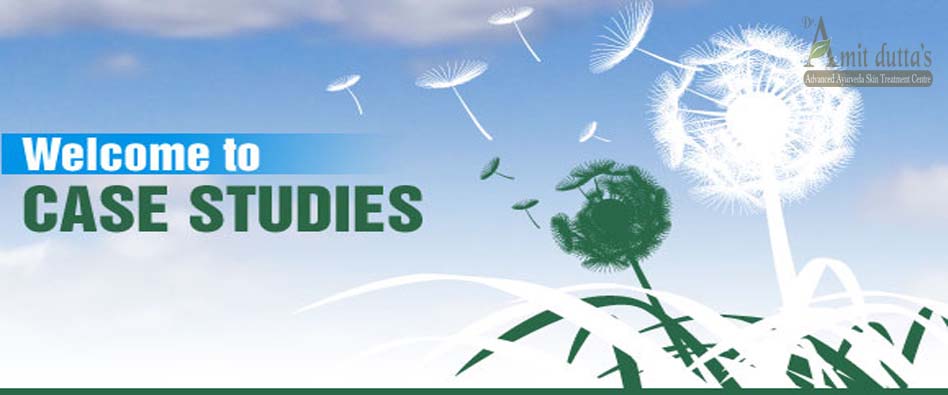 Case Studies
CASE REPORT ON ACNE – VULGARIS / YUVAAN PEEDIKA
Name Mr.Sunil Kumar
Age 28 /Male
Address Moga Distt – Jalandhar
Phone Not Given
Work Graduate in Arts
Marital Status Single
HISTORY
Patient came to in June 2012 ,with c/o cystic acne on the face from 4-5 years. Symptoms includes pain , induration ,itching and scars. No other medical history.
PREVIOUS TREATMENTS
Patient had taken Allopathy , Homeopathy , naturapathy and Ayurvedic treatment from different doctors. The acne remains same rather sometimes they aggravates.
DIAGNOSIS
Clinically appearance made the diagnosis of Acne Vulgaris and According to Ayurvedic Diagnosis it is Mukh Dooshika.
TREATMENT GIVEN
AYUR SUDHA'S – ANTI ACNE AYURVEDIC KIT IS GIVEN TO PATIENT FOR 6 MONTHS
Kit Includes
Oral Herbal Medicines – Made from Nimbh , Haridra , Panchtikta yoga ,Kaishore Guggulu , Amalaki , Harad.
Herbal Face Wash
Herbal Face Pack
RESULTS
After 4 weeks patient started responding to the medicines, after 4 months there was a remarkable results in patients , within six months patient became fully recovered from Cystic Acne . He is alright till now and using Ayur Sudha's Anti Acne Face Pack twice in week and Herbal Face wash Daily.